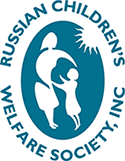 The RCWS is a 501(c)3 tax exempt organization dedicated to assisting disadvantaged Russian children to improve their health, education and social welfare.
These are recent statistics that explain the importance of work we do and why we need your support.
- Orphans graduate at the age of 16 or 17 in Russia without family, support system and guidance. 40% of the orphanage graduates in Russia became involved in crime, another 40% end up homeless.
- Only 3 % of orphanage graduates are admitted to colleges or universities in Russia, compared with 78% of their peers who have parents.
- According to official statistics, 50,210 orphans were registered in Russia in 2017. 37,723 orphans were in 791 orphanages including 118 orphanages for children with special needs
- It is estimated, that 95% of orphans in Russia are "social orphans" and have at least one living parent, who has abused, neglected or abandoned them.
Sources: RosStat, Ministry of Education and Science of the Russian Federation.